Dynamics 365
Customer Service
Dynamics 365 Customer Service offers a suite of capabilities to ensure delivery of the best customer service experience possible to your customers. The agent experience is the heart of Dynamics 365 Customer Service. The key to improving satisfaction in service delivery is enabling agents to take customer requests from any channel, handle multiple sessions at a time, interact with multiple apps without losing context, and enhance their workflow with productivity tools.
Summary of

Key Capabilities:
Track customer issues through cases
Record all interactions related to a case
Share information in the knowledge base
Use unified routing to efficiently route work items
Manage conversations across channels, including voice
Use Al-driven embedded insights and analytics to improve customer satisfaction
Collaborate with experts in Microsoft Teams
Create and track service levels through service-level-agreements (SLAs)
Define service terms through entitlements
Manage performance and productivity through reports and dashboards
Create and schedule services
Participate in chats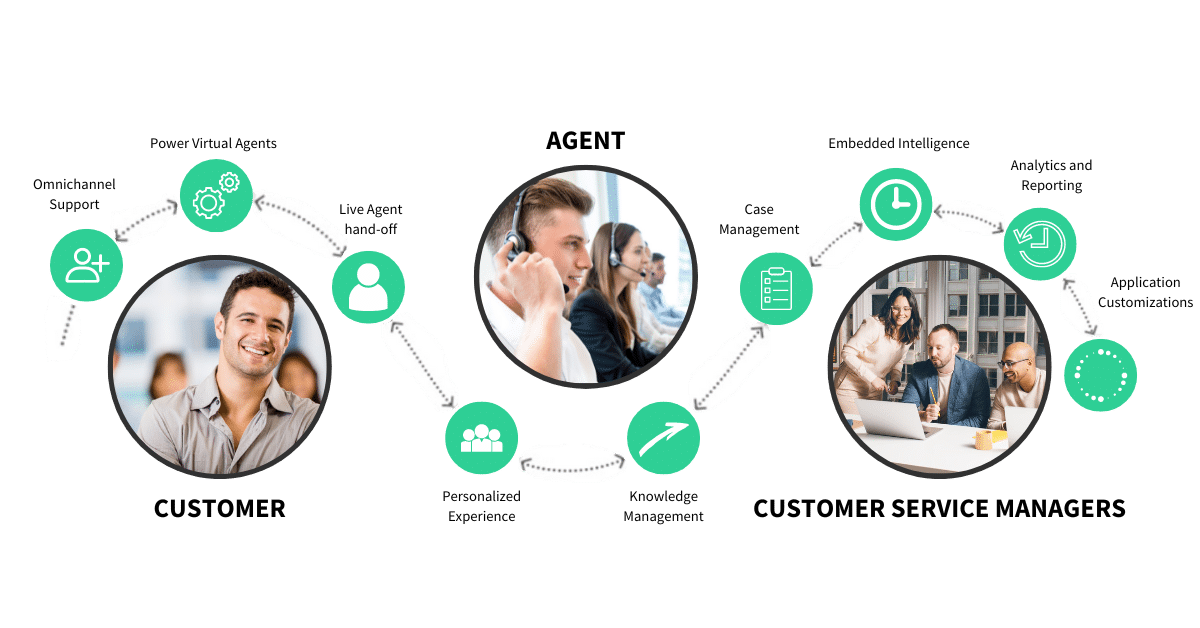 Here are some customer benefits by using Dynamics 365 Customer Service: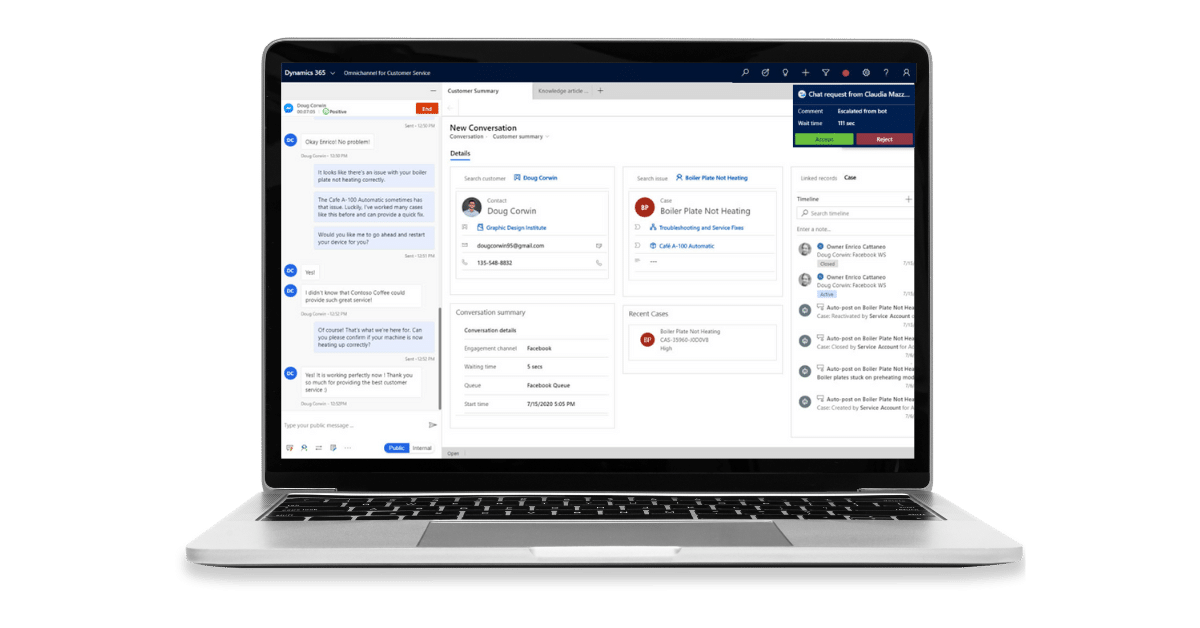 Make agents' work effortless
All-in-one multisession agent desktop experience. Case management for an end-to-end customer journey. Bring experts together to quickly resolve complex cases through embedded Microsoft Teams and intelligent case swarming. Help agents with real-time insights, visibility into active conversations, and proactive recommendations. Increase first-contact resolution with intelligent unified routing that classifies issues and assigns them to agents with the right skillset.
Enable intelligent self-service
AI-powered virtual agents and chatbots provide answers in real time. Conversational chatbots quickly and easily create in-house solutions with no-code to low-code. Routine tasks and sophisticated transactions can be automated. Knowledge articles can provide customers with immediate access to the content they need. Personalized community portals allow collaboration, tip sharing, and rich insights from other users and experts.
Optimize service operations
With precise insights into customer engagement center performance, track KPIs and identify opportunities to enhance CSAT. Conversational analytics enable detection of emerging trends and identifying opportunities for improvement across support topics, agent-customer interactions, and knowledge management. Manual processes can be eliminated by Robotics process automation, which comes with more than 700 prebuilt flows and add custom data connectors to your ecosystem. Comprehensive reporting monitors your success using unified KPIs and analyzing agent actions with knowledge search insights.
Meet customers where they are
Phone systems for agents to assist customers can be quickly set up on a scalable platform built, owned, and operated by Microsoft. Fast service to customers delivered on their digital channel of choice, whether it's through email, text message, social network, or virtual assistant. Real-time translation allows you to effectively communicate with customers in the language of their choice. Sentiment-based routing routes the case to the right agent every time based on the customer's emotions and needs.
Contact Us for More Information on our Dynamics 365 Customer Service Consultation!